Meet Thomas Blackwell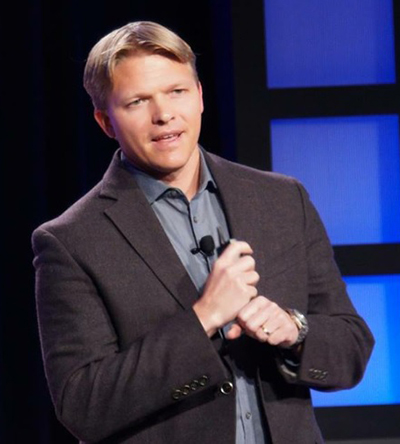 Thomas Blackwell travels the world as a high demand speaker and inspires people to become their best. He has given over 1000 talks and presentations to corporations, executives, entrepreneurs, sales teams, athletes, religious groups, and students. Thomas's unique speaking style operates at the inspirational level, allowing those in attendance to make tangible life changing decisions.
While attending Northern Arizona University on a music/voice scholarship Thomas competed in tennis and soccer and later coached tennis at the Division I level. His business experience runs deep as he has owned and operated a successful seven figure insurance agency with over 100 agents and 3 different locations. While realizing some significant success in business in 2004 he was asked to tell his story in 7 minutes to a group of over 10,000 people. His being requested to speak and inspire as a keynote and facilitator has never stopped since that point. This inevitably led him to this vocation he didn't even know was an option.
Above it all Thomas Blackwell is a husband and a father of four beautiful girls. One of his greatest accomplishments is convincing his high school sweet heart to marry him. He is a simple guy at heart and mows his multiple acres with his John Deere tractor and drives a truck named "Buddy" that doubles in value when it is full of gas.